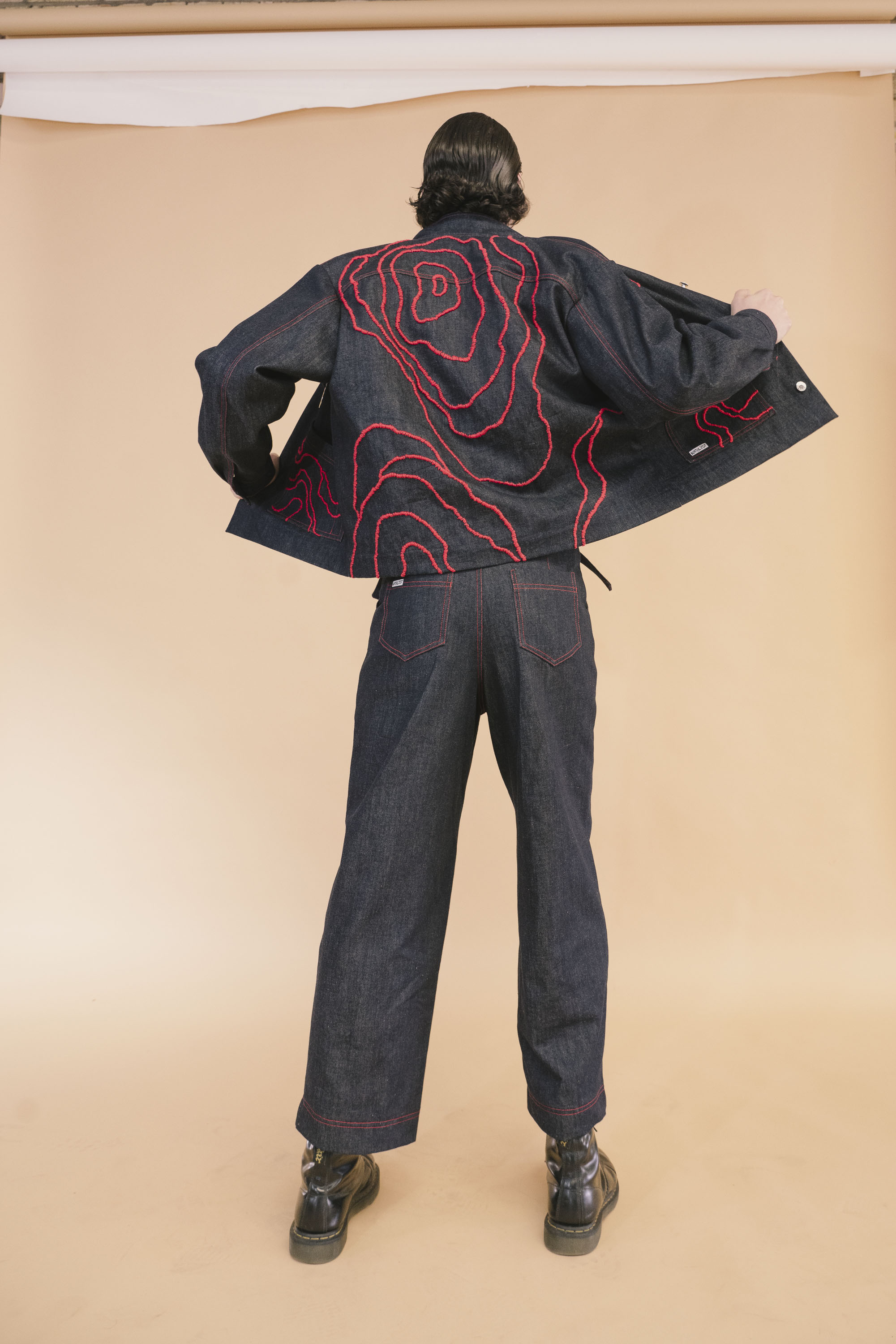 581 Denim Jacket
A style developed in 2018, the 581 Jacket is boxy and versatile. This season it has been reimagined in dark wash denim with red accents. Packed with utility, this jacket is strapped with large front pockets, a pen slot and key ring.
Jacket hand embroidered with Katalyst linework. The 581 is available in a variety of price points, depending on the level of embroidery desired, ranging from a plain denim to full garment embroidery.
100% Cotton Denim
This item is made to order. To enquire about wait time or to express interest in a custom version of this product, click here.