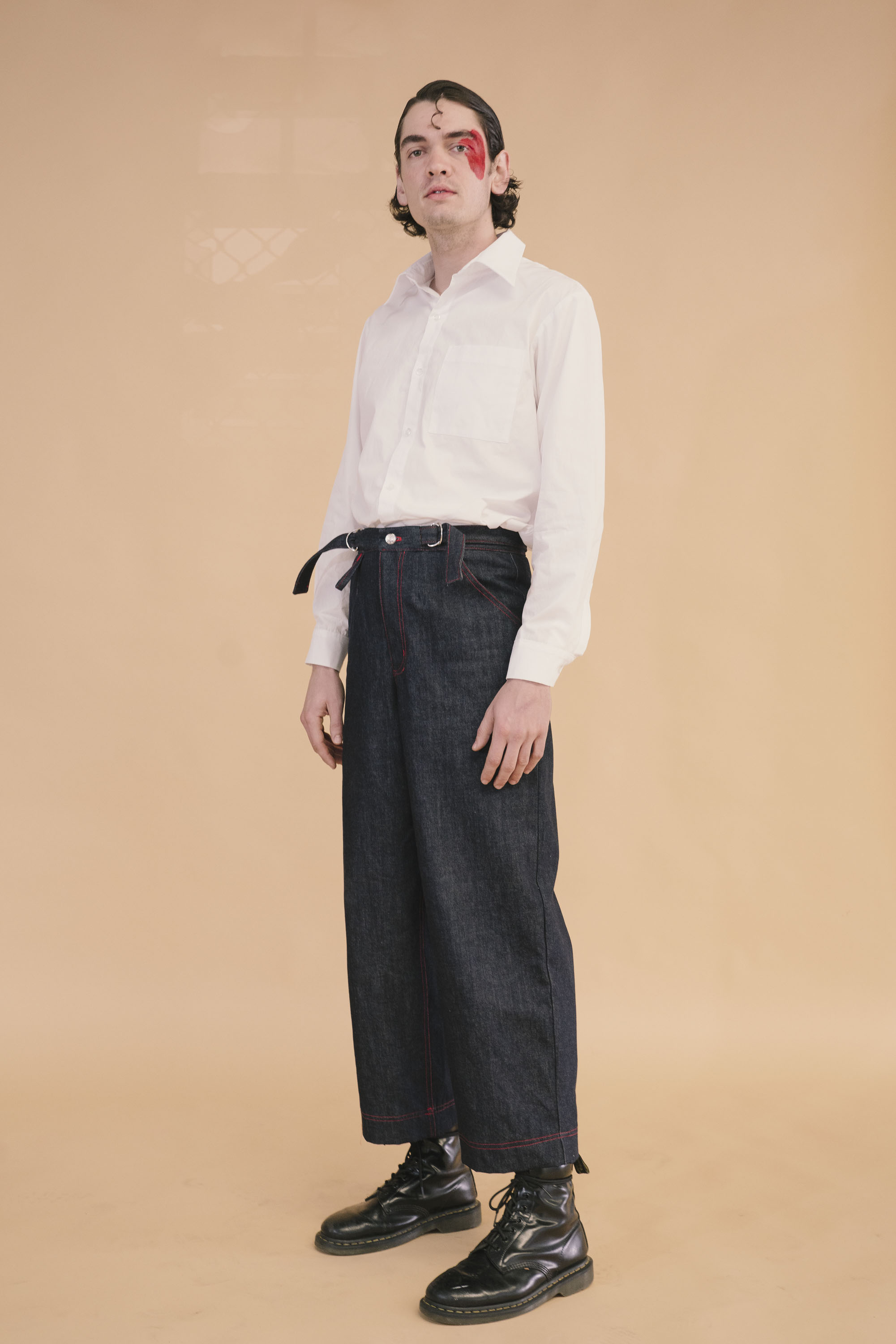 Requisite Shirt
The Requisite Shirt is the perfect complimentary piece - structured and refined without demanding attention. Built on a mens fit, this shirt is straight cut with prominent box pleat extending down the centre back. Single pleat in each sleeve with two cuff buttons for adjustment.
100% Cotton
Golda wears an XS and David wears a M.
This item is made to order. To enquire about wait time or to express interest in a custom version of this product, click here.